JAGUAR F‑PACE ACCESSORIES
Your Jaguar F‑PACE is already Jaguar's most practical sports car, bringing together sporty handling and dramatic beauty with everyday practicality and efficiency. Make it even more your own with Jaguar F‑PACE accessories. Step up in style with deployable or fixed side steps, and keep it looking smart with splash guards.
VIEW F‑PACE ACCESSORIES BROCHURE
JAGUAR E‑PACE ACCESSORIES
If you drive the unmistakably sporty E‑PACE, then you're probably not looking to blend in with the crowd. The Jaguar Gear – Accessories builds on the unique style of Jaguar's first compact SUV – making it more capable, more stylish, more yours and most importantly, more you. The accessories brochure will help you enhance and personalise your E‑PACE, inside and out – to fit your lifestyle perfectly.
VIEW E‑PACE ACCESSORIES BROCHURE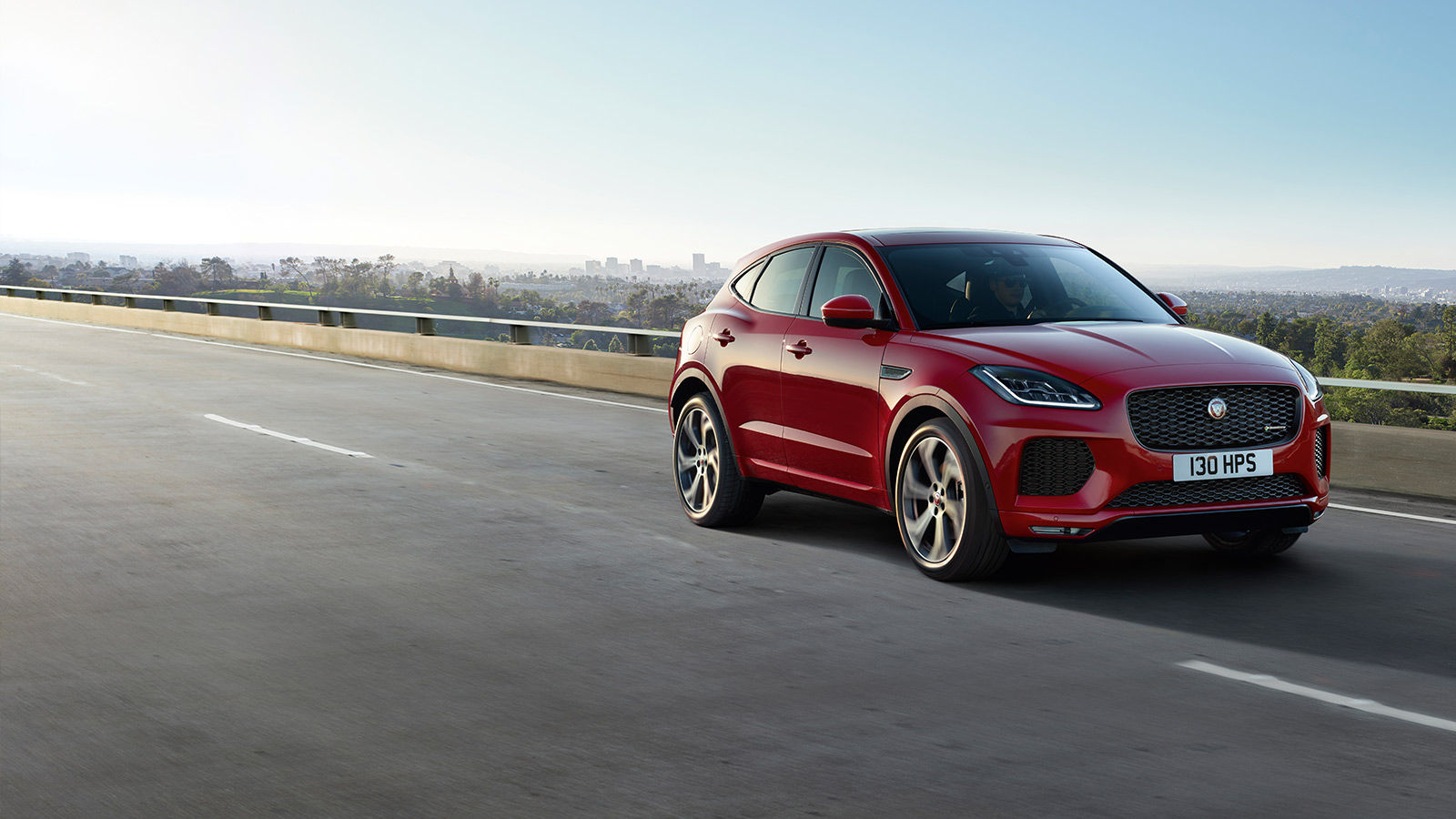 JAGUAR F‑TYPE ACCESSORIES
As a true Jaguar sports car, your Jaguar F‑TYPE deserves to have its distinctive sporty looks protected from the elements with an All-Weather Car Cover. And there's nothing like new wheels to set off its distinctive sporty look. Choose from 18-inch to 20-inch alloy wheels, as well as a wide range of other lifestyle-enhancing accessories.
VIEW F‑TYPE ACCESSORIES BROCHURE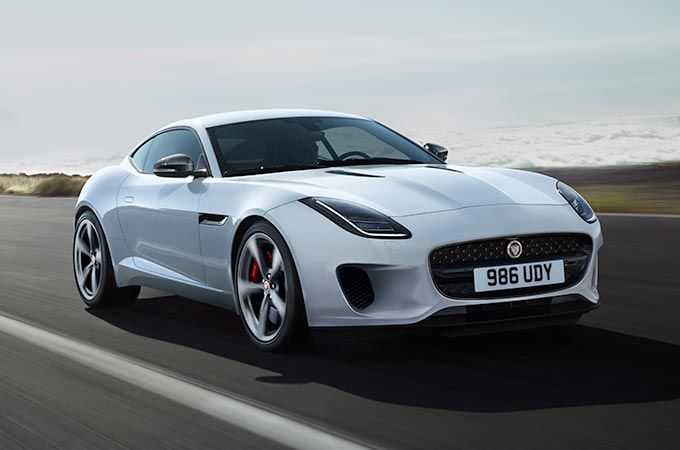 JAGUAR XE ACCESSORIES
Your Jaguar XE is a luxury car and deserves the best. Whether it's a practical rubber mat to protect your luggage compartment, splash guards to protect the paint work, or even roof cross bars to carry your sports equipment, enjoy choosing from our wide range of Jaguar XE accessories.
VIEW XE ACCESSORIES BROCHURE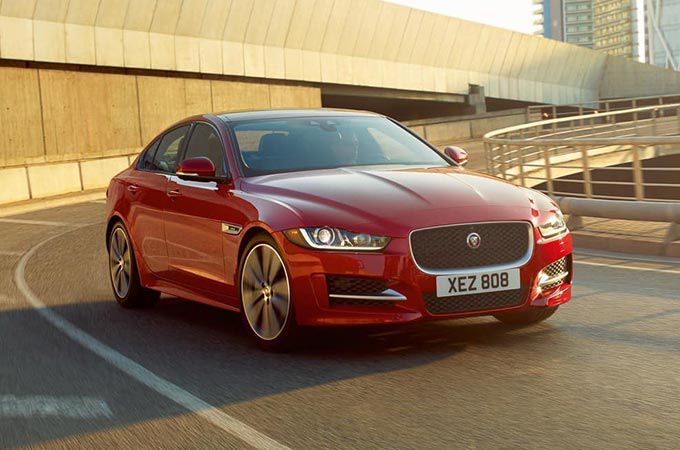 JAGUAR XF ACCESSORIES
Your Jaguar XF is highly distinctive, but you can protect its beauty and style with our range of Jaguar XF accessories specially designed to enhance and protect its good looks. It's not all glamour either - rubber mats protect the interior and splash guards preserve the paint work.
VIEW XF ACCESSORIES BROCHURE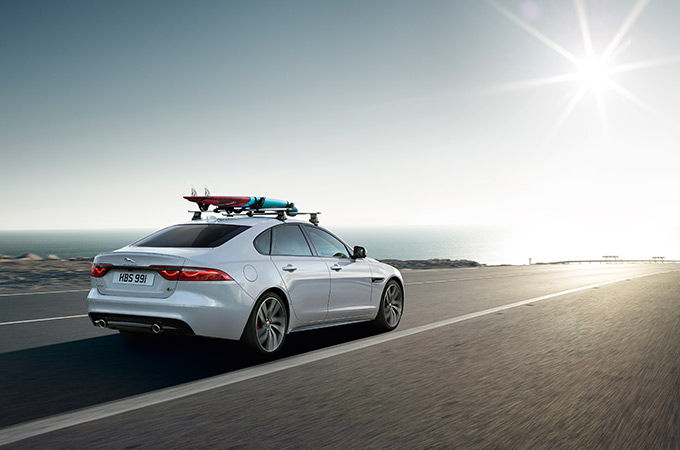 JAGUAR XF SPORTBRAKE ACCESSORIES
World class engineering. Unrivalled craftsmanship. Optimum performance. You'll only find the things you love about your New Jaguar XF Sportbrake in Jaguar Gear accessories. The reason for this is simple. Every accessory has been obsessively engineered and tested by the same team that designed the car itself. You can also be reassured that each and every accessory will fit seamlessly with your vehicle, making it more capable, more stylish – and all yours.
VIEW XF SPORTBRAKE ACCESSORIES BROCHURE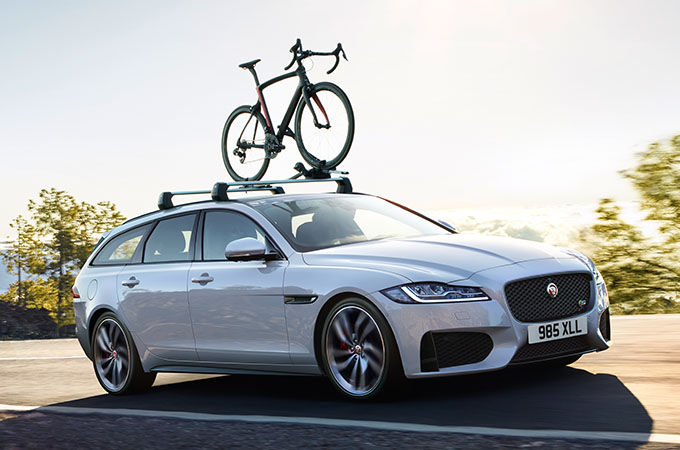 JAGUAR XJ ACCESSORIES
Consider further enhancing the dramatic combination of beauty and power that is your Jaguar XJ with alloy wheels - 20-inch Kasuga and Orona are particularly suitable for Jaguar XJ and add splash guards to keep your car looking its best.
VIEW XJ ACCESSORIES BROCHURE