SPORT PEDAL COVERS
Made from stainless steel and rubber, the Pedal Kit fits securely over existing pedals for a contemporary, sporting appearance.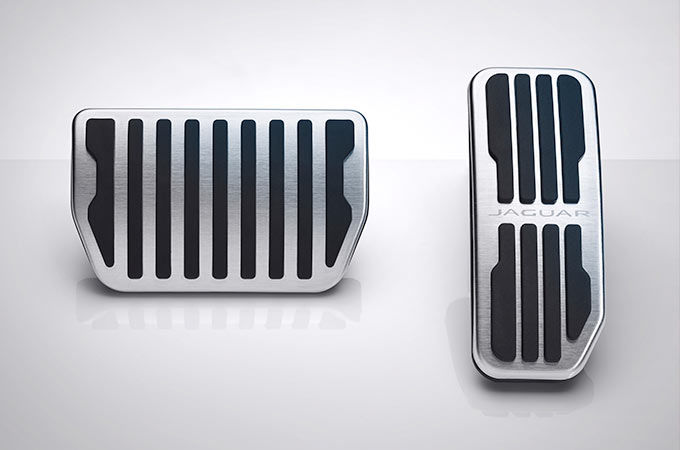 PANORAMIC ROOF SUNSHADE
This two-piece Panoramic Roof Sunshade, with mesh fabric and a wire frame, is easy to install and remove using a simple clip-on feature. It offers protection from heat and UV rays, creating a more comfortable cabin experience. Stored within the loadspace when not in use.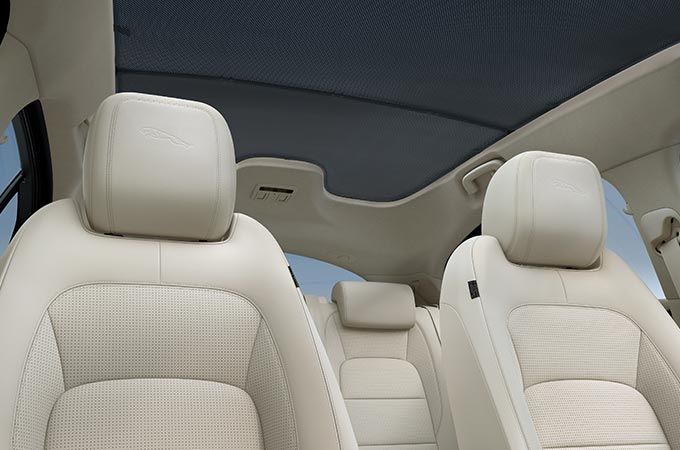 LUXURY CARPET MATS
Luxurious, tailored front carpet mats with embossed Jaguar logo and Nubuck edge binding. The Premium mats provide a well-appointed finishing touch to the interior.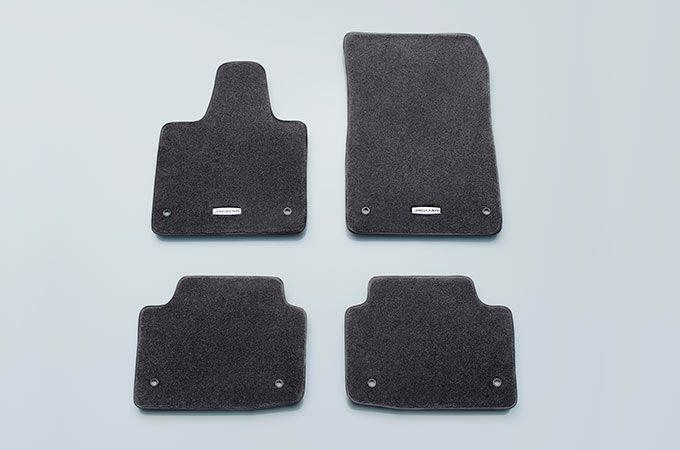 CLICK AND GO RANGE
Click and Go is a compact storage system that fits on the back of the front seat headrests. It includes a headrest mounted coat hanger to help keep clothes wrinkle free. For rear entertainment, a removable tablet holder can be easily positioned at multiple angles. Click and Hook is a universal hook that creates extra storage space to hang items such as bags.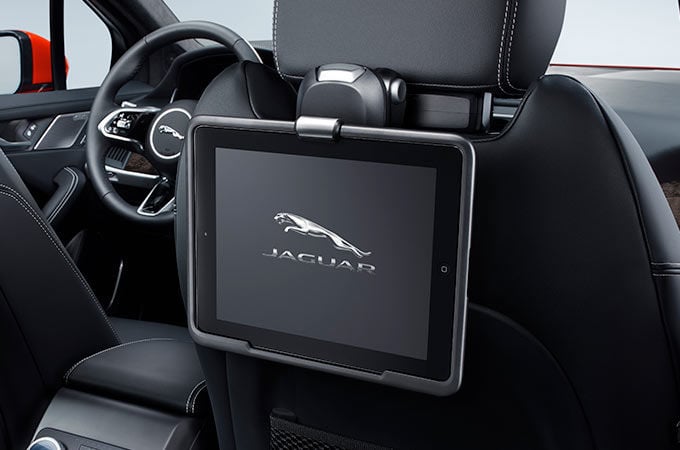 LUGGAGE COMPARTMENT COLLAPSIBLE ORGANISER
Fitted with two durable straps, the Collapsible Luggage Compartment Organiser keeps items in place during your journey.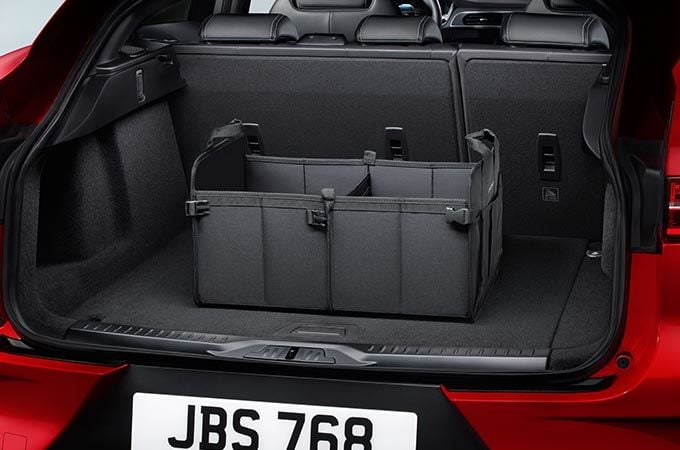 PET PACK
These accessories ensure everything required is to hand to transport pets in comfort2. Combining the Full Height Luggage Partition, Quilted Luggage Compartment Liner, Pet Access Ramp and Portable Rinse System,, this is the perfect solution for owners who regularly carry dogs or other pets in the luggage compartment of their vehicle.