REAR WING
Project 8's body has been extensively redesigned to offer aerodynamic performance essential for a 200mph car. This includes an adjustable deep front splitter, rear diffuser and a large adjustable rear aero wing. The wing's angle of attack can be fine tuned either to reduce drag or maximise downforce – producing up to 122kg of downforce once you reach 186mph.
BRAKES
The supercharged V8 engine and lightweight body assure astonishing performance. But stopping power is just as important for a 200mph car. Project 8 has the largest and most technologically advanced brakes ever fitted to a Jaguar – vast 400mm carbon ceramic discs with huge 6 piston calipers up front. They're light too, saving 18kg.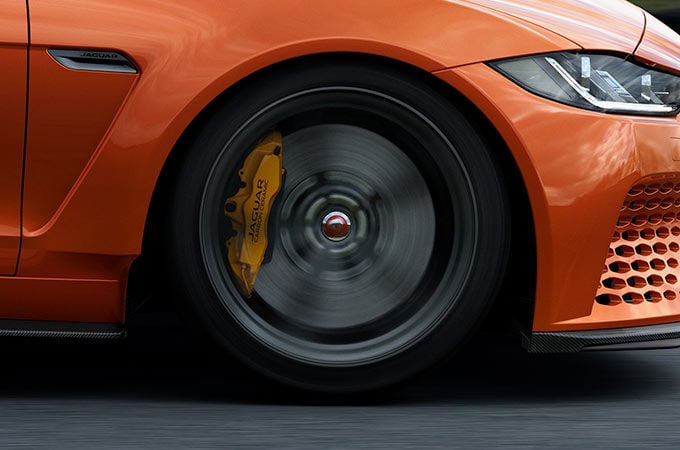 A REAL CONNECTION TO THE ROAD
All Wheel Drive ensures superb responsiveness, traction and agility. No Jaguar feels more 'alive'. The handling is rear-drive biased, like a two-door supercar. The Intelligent Driveline Dynamics includes an Electronic Active Differential, as part of the advanced computer-controlled drive set-up. For ultimate performance, Project 8's uniquely tuned version of Adaptive Dynamics includes a new Track Mode.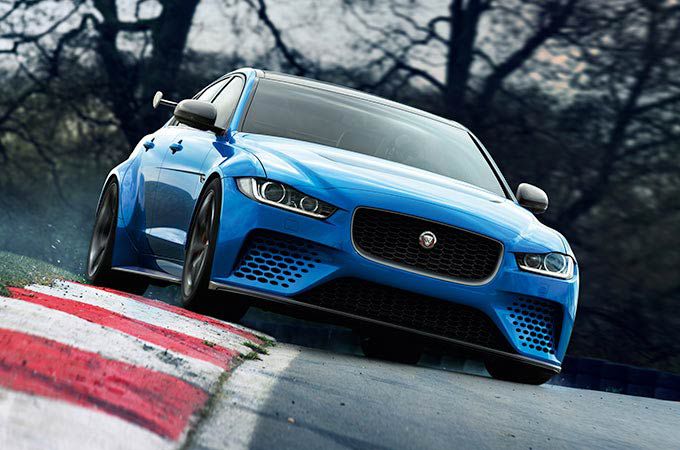 RACING SEATS
Carbon fibre racing seats are available for those who want the two-seat track-oriented Project 8. They're fitted with four-point competition harnesses. A multi-point harness retention hoop replaces the rear seats. The road-biased version of Project 8 features four seats trimmed in Ebony leather with Oyster contrast stitching. The front pair are special lightweight magnesium-framed Performance seats.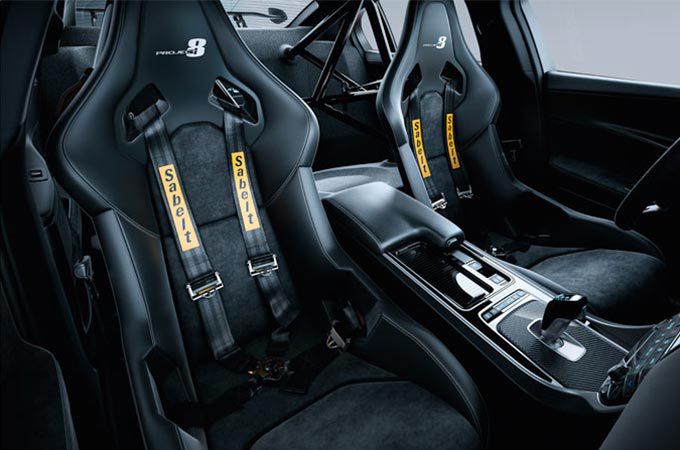 TOURING SPOILER
Available on 15 limited-edition Project 8 builds, a fixed touring spoiler delivers a more understated profile and enhanced rear visibility, while maintaining the vehicle's aerodynamic performance and explosive acceleration. Although maximum down-force potential is reduced, high-speed stability remains supremely assured.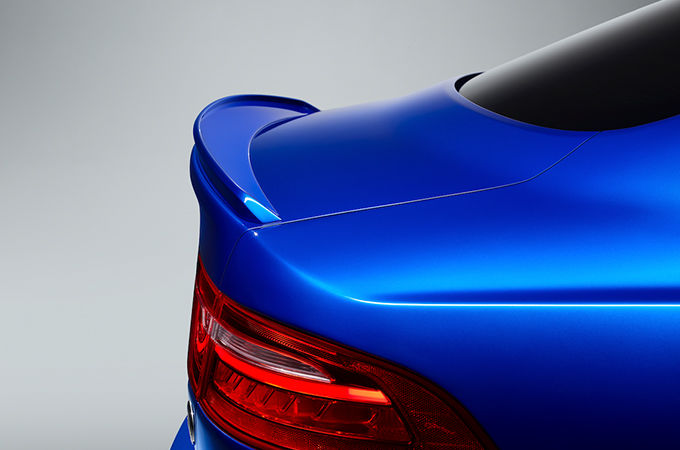 WHEELS
The special lightweight forged alloy wheels are stronger and lighter than conventional cast alloy, delivering superior handling. The wheel's unique design reduces drag by 7 counts, while specially developed Michelin Sport Cup 2 tyres combine outstanding grip with comfort – making them perfect for road or track.