DIAMOND QUILTED STITCH LEATHER
On XJ Portfolio, Autobiography and XJ50 models, the leather upholstery has a sophisticated Diamond Quilted stitch pattern for the last word in luxury.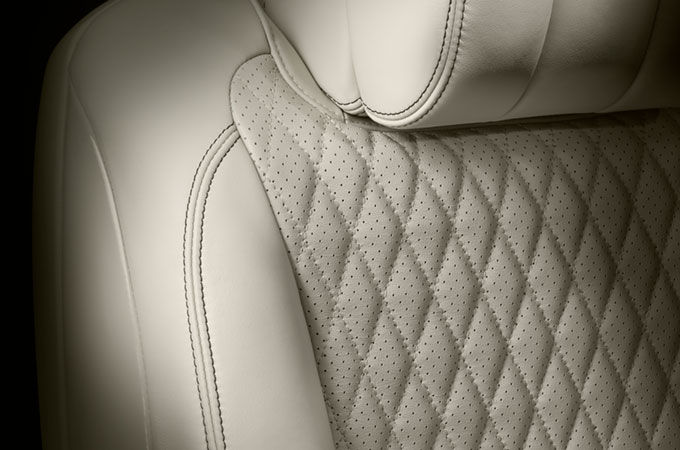 TECHNOLOGY BENEATH YOU
XJ's multi-functional seating gives you complete control of your personal comfort. Both front and rear seats feature electric adjustment so the perfect seat position is the touch of a button away. Even after many hours behind the wheel, you will emerge from XJ fresh and alert.
WATCH THE FILM
yt:ak9gglq5XL4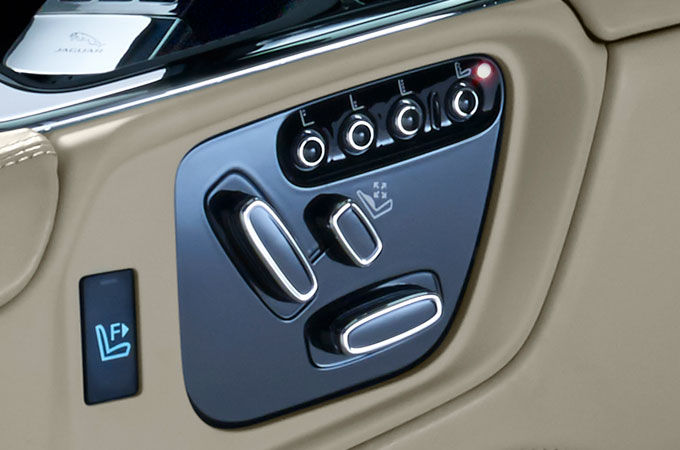 THROUGH THE LOOKING GLASS
The view from inside XJ is exceptional: a panoramic, heat-reflective glass roof sweeps back and over the rear seats. It filters UV rays and floods the interior with natural light making it feel beautifully airy, enviably spacious and thanks to effective tinting, very private.
WATCH THE FILM
yt:1rf5SYm8ihs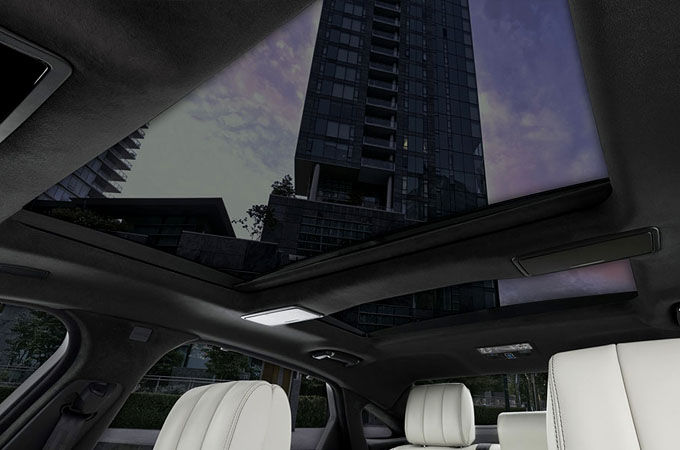 PERSONALISED LUXURY
XJ's cabin is both contemporary and luxurious, created to excite the senses. You can personalise the interior with a choice of materials and finishes to meet your exacting standards. Vast expanses of glove-soft leather and beautiful veneers give XJ its distinctive, luxurious atmosphere.