COMFORT AND CONTROL
Adaptive Dynamics continually monitors the car up to 500 times a second, varying the damping to suit the conditions. These continual adjustments help keep XJ flat and stable, improving control without loss of ride comfort.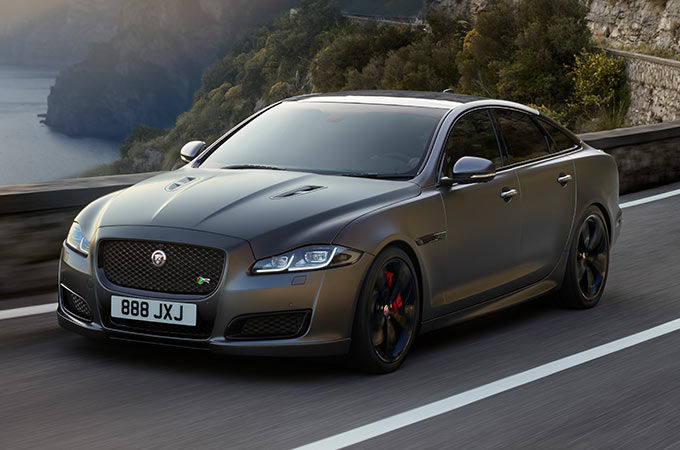 COMPLETE COMMAND
XJ's 8-speed Automatic Transmission is controlled by the Jaguar Drive Selector, which rises into your hand once the "Start" button is pressed. JaguarDrive Control offers two driving modes – Dynamic Mode provides more responsive acceleration and Winter Mode delivers more progressive control in slippery conditions.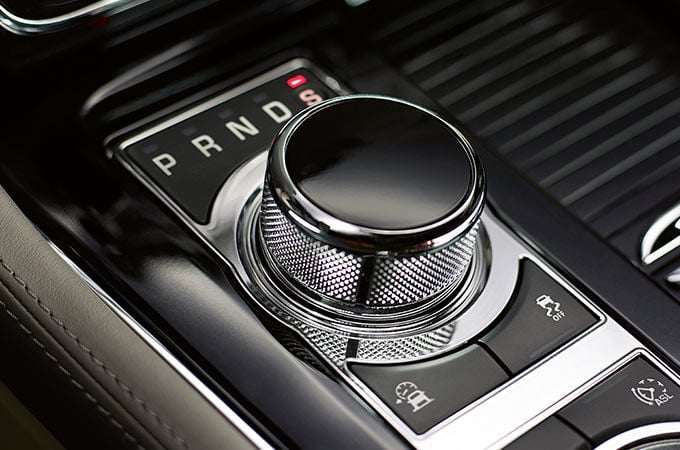 IMPROVED HANDLING AND TORQUE
XJR575's driving dynamics are assisted by Electronic Active Differential with Torque Vectoring by Braking. This technology enables fine control of power delivery, maximising traction and limiting the occurrence of wheelspin. Working with the Dynamic Stability Control (DSC) and ABS systems, this allows you to fully exploit the thrilling performance of XJR575.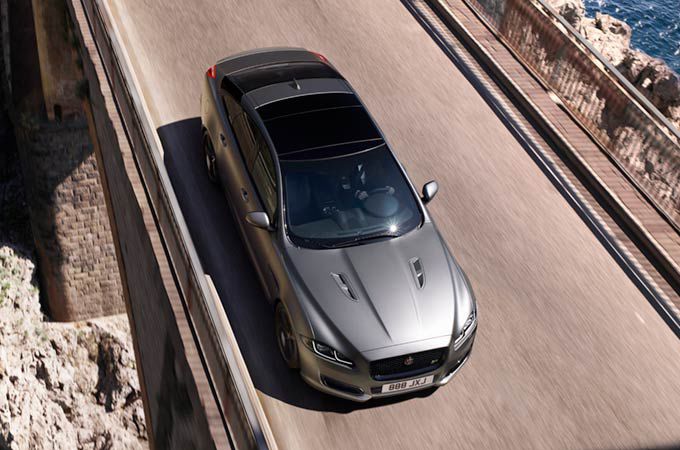 ALL SURFACE PROGRESS CONTROL
Jaguar's unique All Surface Progress Control (ASPC) is a low-speed cruise control, operating between 3.6km/h and 30km/h. It helps XJ to cope with low traction situations whatever the weather and allows drivers to concentrate on steering the vehicle. The system also has a pull-away function allowing XJ to move away from rest on slippery surfaces, as well as a hill descent function that controls vehicle speed on steeper inclines.