HEAD-UP DISPLAY<sup>2</sup>
Helping to keep your eyes on the road, Head-up Display projects key information onto the windscreen. Easily discover the vehicle's speed, gear position and navigation through the full-colour display.
WATCH THE FILM
yt:aaa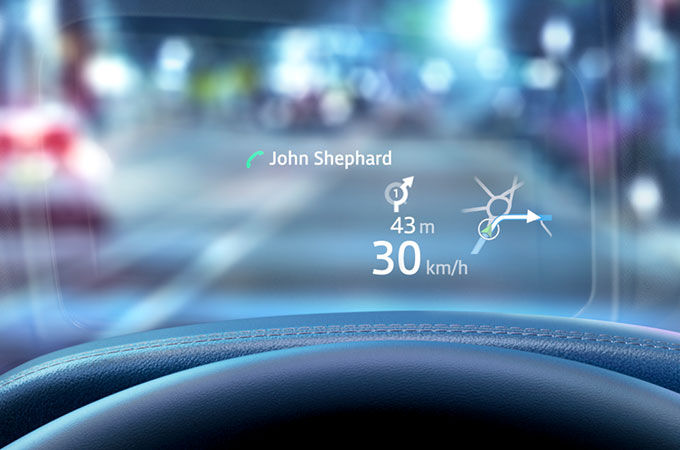 INTERACTIVE DRIVER DISPLAY<sup>4</sup>
Choose to display either a full 3D map or information panel, where you can view driving information, navigation updates and see what's playing, all on a high-resolution 12.3" Interactive Driver Display2.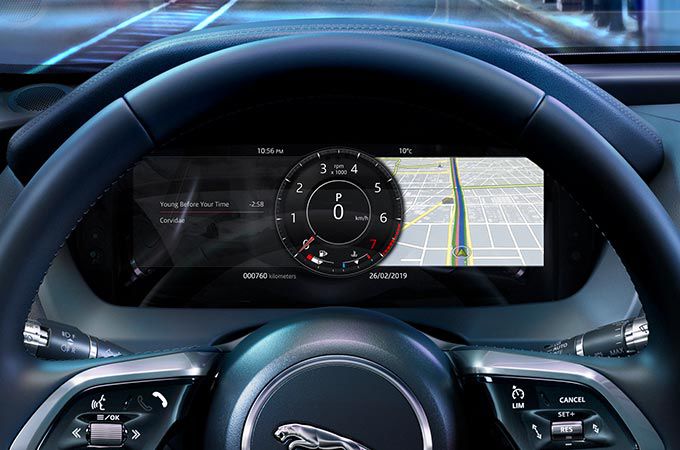 MERIDIAN<sup>TM</sup> AUDIO
Bring your music to life with a choice of two sound systems from audio experts, Meridian. Choose the exceptional definition, crystal clear highs and full, deep bass of Meridian Sound1. Or, for all the fullness and clarity of a live performance, choose Meridian Surround Sound System2 with TrifieldTM technology.
EXPLORE MERIDIAN